Language
GŁOŚNIKI GENESIS HELIUM 800BT 60W 2.1 ARGB BLACK
Shipping within

24 hours

Shipping price

14.99

The Availability Of

Duża dostępność

400

opak

The Weight Of The

0.15 kg
| | |
| --- | --- |
| The bar code | |
| EAN | 5901969431421 |
Zamówienie telefoniczne: 32 420 73 75
Description

Reviews & ratings (0)

Ask a question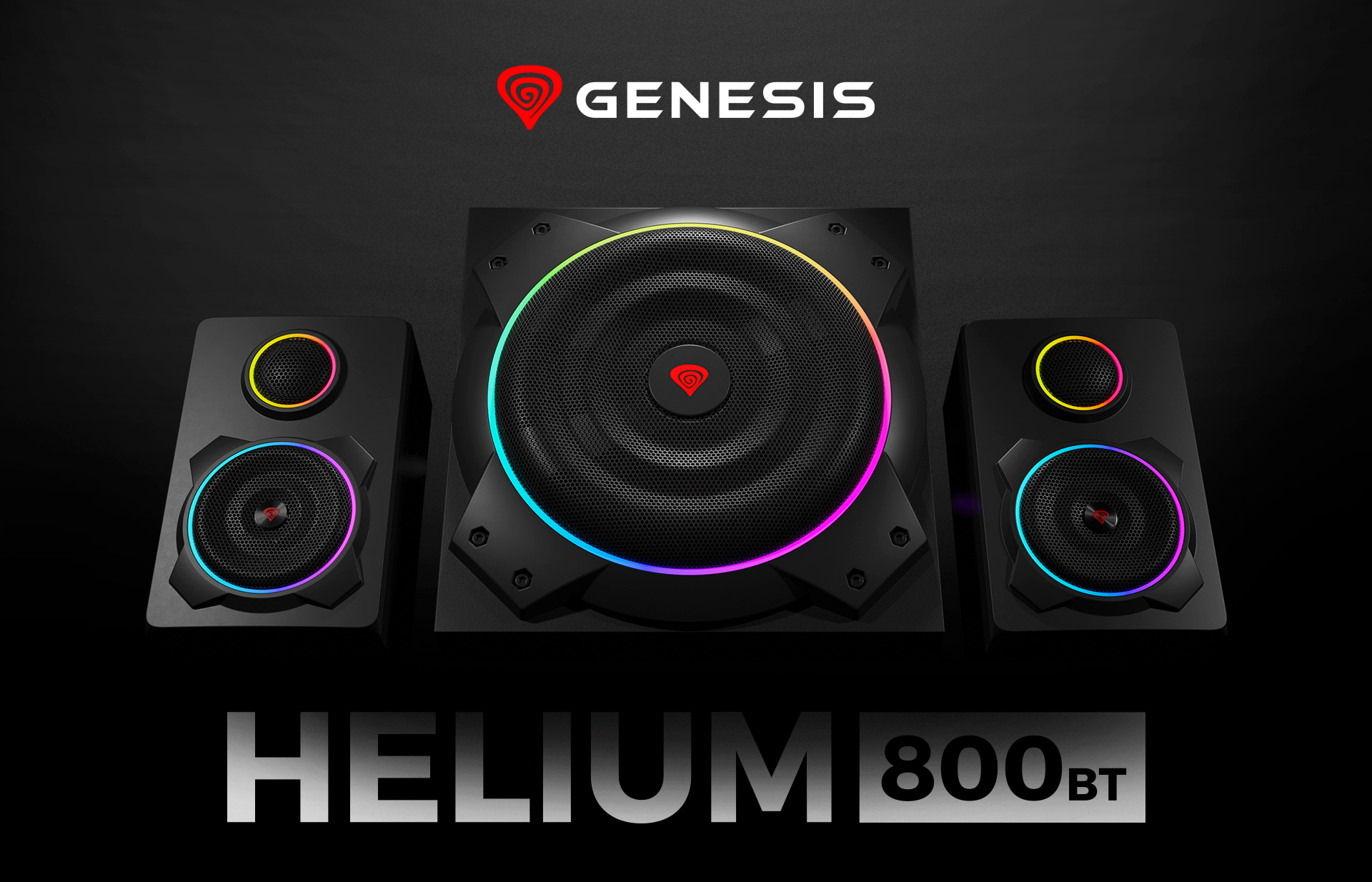 Poznaj Genesis Helium 800 BT zestaw przewodowych głośników 2.1 z funkcją Bluetooth i złączem RCA. Nieprawdopodobna moc basu, wysoka jakość dźwięku oraz efekty świetle wypełnią twój pokój gamingowym charakterem. Wbudowany moduł ARGB pozwala na kontrolę podświetlenia za pomocą płyty głównej PC, a tryb ECO przełączy głośniki w tryb czuwania, gdy nie będą używane.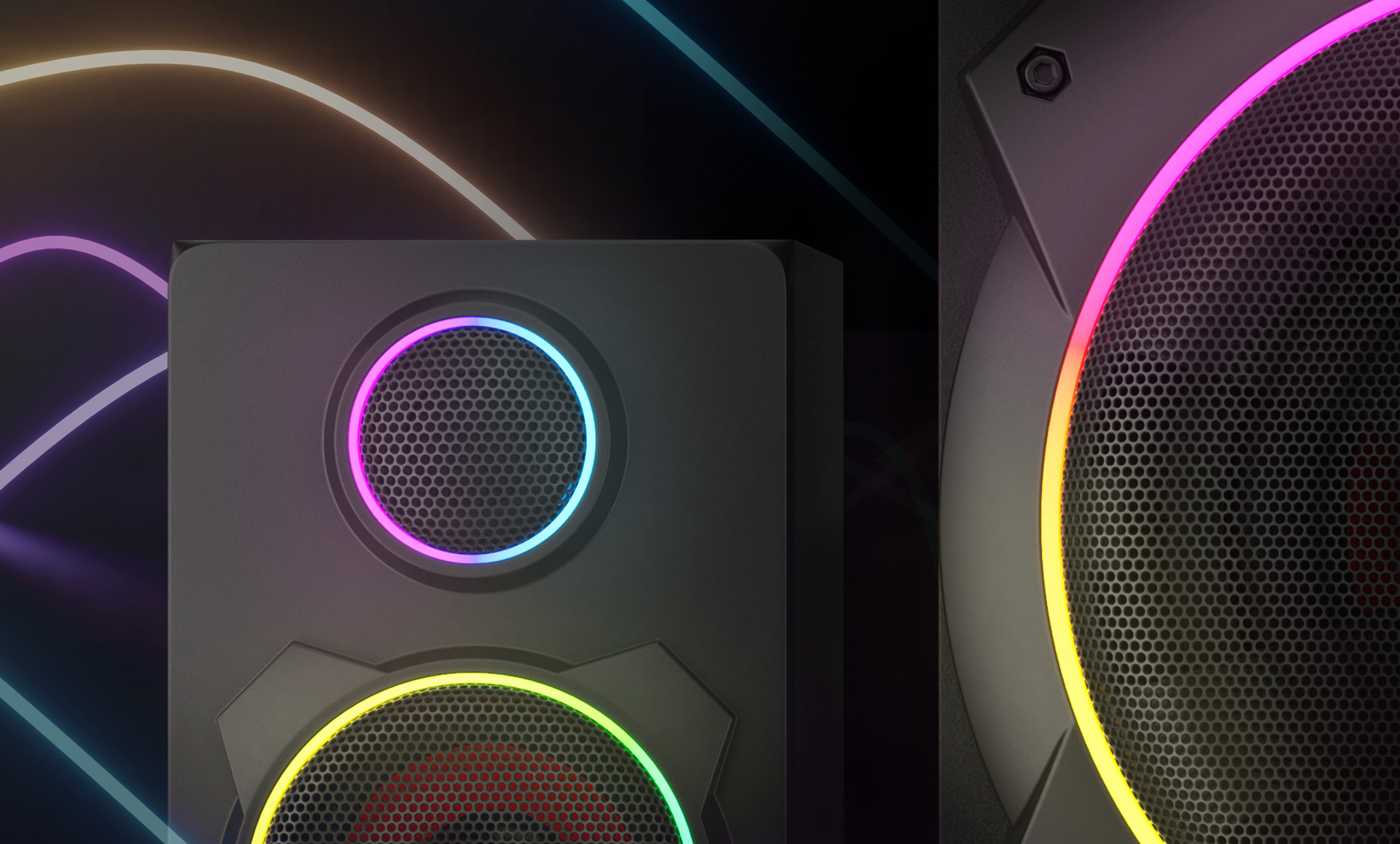 PODŚWIETLENIE ARGB
Helium 800 BT zostały wyposażone w kompatybilne podświetlenie z Polychrome RGB, Mystic Light Sync, RGB Fusion oraz AuraSync. Wybranie dowolnego koloru jest możliwe także gdy głośniki nie są podłączone pod płytę główną, to zależy od Ciebie!

WEJŚCIE OPTYCZNE
Wejście optyczne toslink zagwarantuje najwyższą jakość przekazywanego dźwięku, jaki otrzymały od źródła dźwięku. To standard interfejsu umożliwiającego przesyłanie sygnału cyfrowego audio (S/PDIF), dzięki czemu możesz cieszyć się maksymalną wiernością przekazu.

BASS REFLEX
Głośniki zapewniają świetne doznania słuchowe dzięki dołączonemu głośnikowi niskotonowemu. Z łatwością można dostosować ich głośność oraz poziom basów dzięki potencjometrom umieszczonym na boku subwoofera. Zestaw został wyposażony w duża moc RMS sięgającą 60 W. Ciesz się potężnym dźwiękiem i basami , które możesz usłyszeć i poczuć.
MOŻLIWOŚĆ POŁĄCZENIA PRZEZ BLUETOOTH

Połączenie Bluetooth 5.0 daje gwarancje wygody i mobilności. Bez problemu możesz korzystać z głośników nawet wtedy, gdy nie używasz komputera. Sparuj Helium 800 BT z telefonem, tabletem lub innym urządzeniem i ciesz się znakomitym dźwiękiem.
PILOT ZDALNEGO STEROWANIA

Pilot ułatwia obsługę tych potężnych głośników. Możesz po prostu wyregulować lub wyciszyć głośność, wzmocnić basy lub zmienić kolor podświetlenia lub po prostu wyłącz głośniki za pomocą tylko jednego przycisku.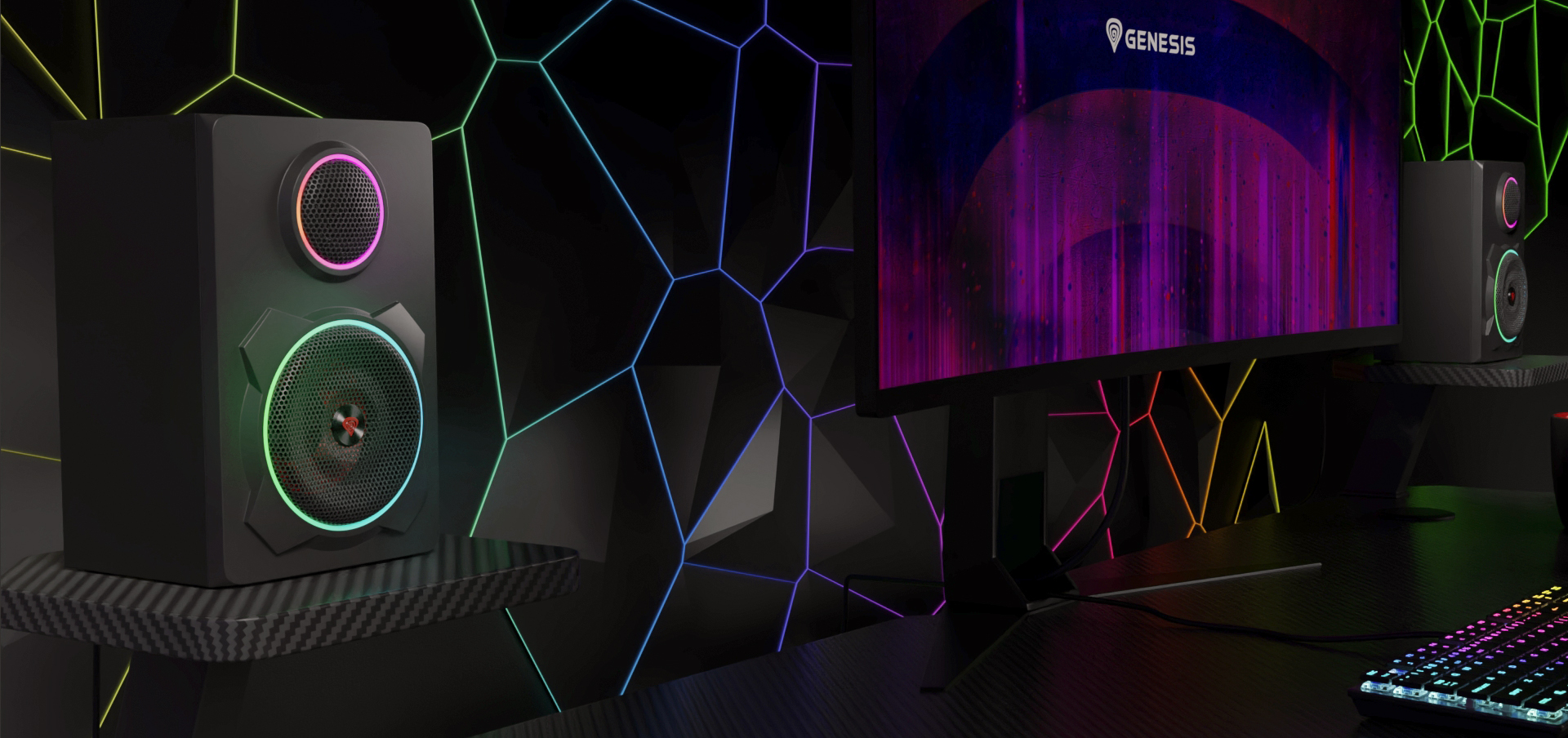 WYRÓŻNIAJĄCY DESIGN
Design głośników to połączenie stonowanego wyglądu z nowoczesnymi rozwiązaniami. Stonowana matowa czerń obudowy Helium 800 BT z dodatkiem podświetlenia RGB oraz nietypowymi bryłami geometrycznymi wokół membrany głośników, z pewnością zostaną docenione przez fanów nowoczesnych rozwiązań. Metalowe kratki na głośnikach chronią urządzenie przed uszkodzeniem oraz dodają odpowiedniego charakteru.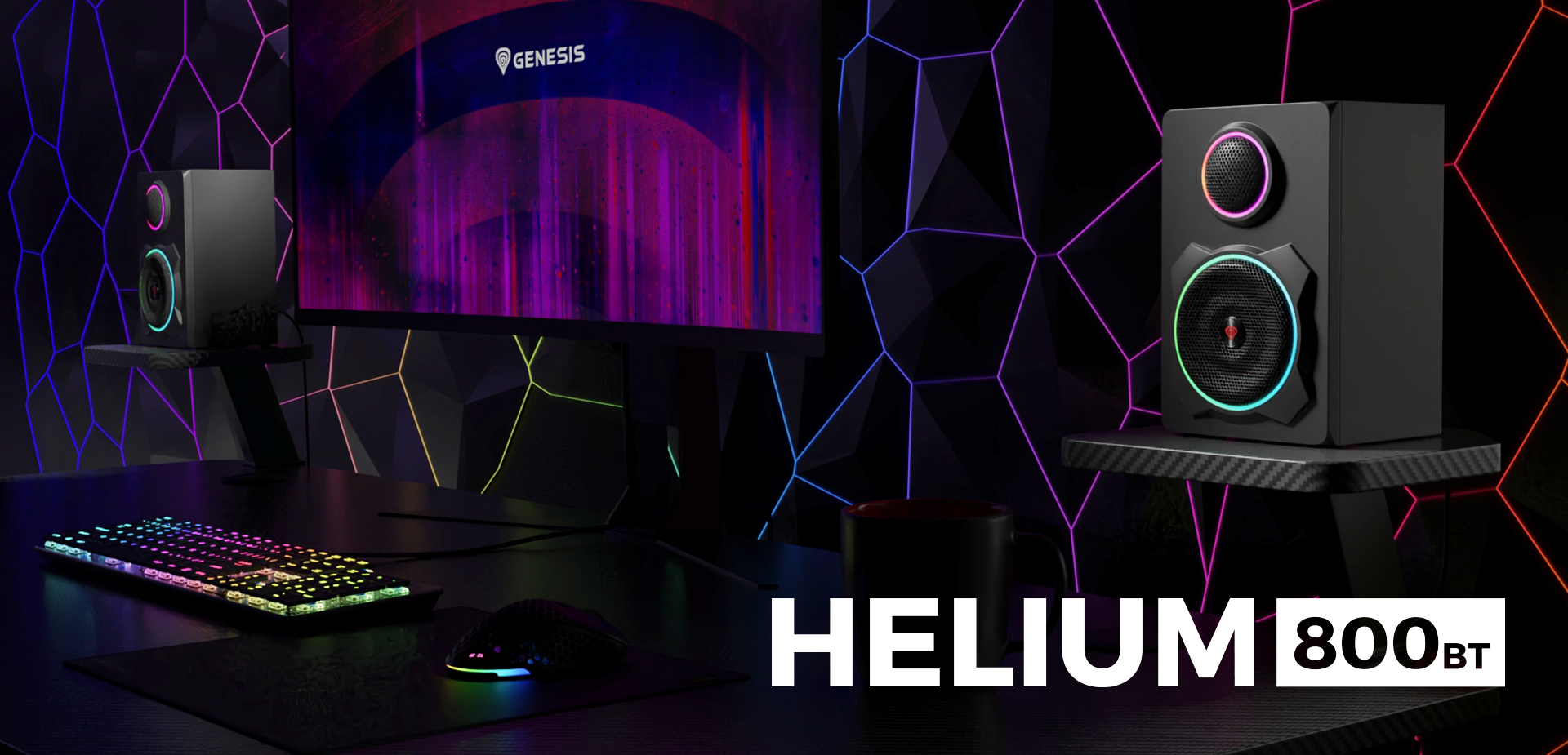 There is currently no comments or ratings for this product.